Changes in skin elasticity are only one part of the facial aging process. The loss of soft tissue volume and the downward migration of facial fat pads also play a substantial role in altering facial features. Over time, these changes usually result in drooping brows, sunken cheeks, and a tired or sad expression. You may also notice that your face looks gaunt or rectangular in shape, rather than oval.
While injectable fillers have been rising in popularity, they are not permanent and fill only smaller areas. If you desire larger volume replacement or are interested in longer lasting results, then fat transfer may be the right procedure for you. As a board-certified plastic surgeon and leading expert in the field of otolaryngology (head and neck surgery), Dr. David Gerth has the experience needed to perform this delicate procedure effectively. Facial fat transfer patients at his Miami Beach clinic enjoy flattering results that are indistinguishable from natural facial volume.
Looking to book your procedure in the Miami Beach area? Learn why you should choose a versatile surgeon like Dr. Gerth today!
What is Facial Fat Transfer?
When you visit Dr. Gerth for a consultation, he will help you identify which part of your body you would like to use as a donor site. Most patients choose to have fat harvested from their belly, sides, back, or thighs knowing that the liposuction process will make these areas slimmer.
During your fat transfer procedure, the area you've chosen will be anesthetized to ensure your complete comfort. Then, Dr. Gerth will carefully remove excess fat through a small tube called a cannula (using minimally invasive liposuction techniques). After removal, this fat is processed in a centrifuge, which spins fat cells at very high velocity to remove liquid and blood vessels. This purified fat can be injected around the cheeks and orbital region to improve your facial contours, eliminate deep wrinkles, and fill in distracting hollows.
Facial fat transfer can be performed while the patient is under local anesthesia in the office or under sedation in the operating room. You'll be able to return home on the same day you have this procedure, but you should arrange to have someone drive you home from the hospital.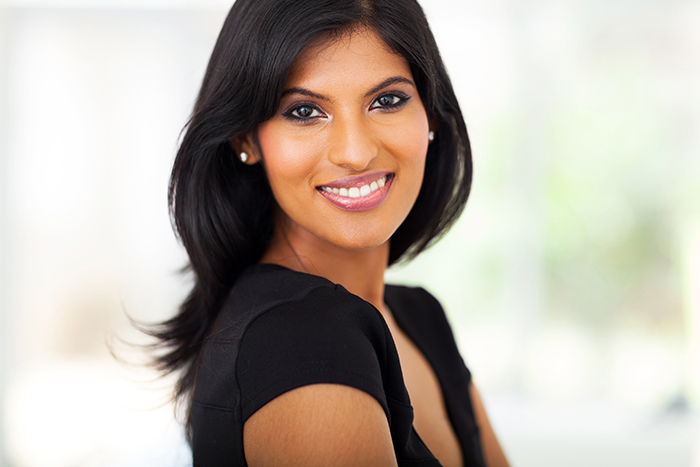 Recovering From Fat Transfer
Because the amount of fat taken from the donor area during facial fat transfer is much smaller than it is in traditional liposuction, recovery is minimal. A compression garment is usually worn to help with swelling for about a week and no drains are used. Your face may look red and swollen and feel tight initially, but most of these symptoms will wear off within a week and you'll be able to return to work. Dr. Gerth will provide you with pain medication to ensure your comfort, but soreness following a fat transfer is typically minimal.
For a few weeks after having this procedure, you should avoid rubbing or scrubbing your face. These actions may interfere with the integration of transferred fat cells.
What Results Can You Expect?
Immediately after you have fat transferred to your face, you may notice that your face looks puffier than you expected. This additional volume is the result of both localized swelling and the injection of "extra" fat. Some fat cells inevitably become damaged during the transfer process, so plastic surgeons transfer enough fat to compensate for the loss of these damaged cells. Over a period of approximately three to six months, your body will absorb and excrete any fat cells that aren't viable and your face will gradually assume its final shape. After one year, you'll be able to see your permanent results. If you lose more volume than you would like during recovery, Dr. Gerth can perform a minor touch-up procedure to add a bit more fat to your face, where desired.
What are the Benefits of Facial Fat Transfer?
Though Juvederm and Restylane are a great choice for some patients, facial fat transfer has unique advantages that make it an appealing alternative to injectable fillers:
Permanence. Once transferred fat cells have fully integrated with existing facial tissue, they remain in place for many years. Unlike dermal fillers, transferred fat will not dissolve over a period of months.
Subtle results that look and feel natural. Fat transfer will not produce a tight or over-filled appearance. If you have this procedure, your face will look and feel like it did when you were younger. No one will be able to tell that you've had "work done."
Gradual improvements in skin tone and quality. Transferred fat often contains stem cells that are rich in human growth factors. These growth factors stimulate the production of collagen, which supports and firms dermal tissue below the skin. This natural rejuvenation process further eliminates fine lines and wrinkles.
Dermal fillers remain the best option for patients who prioritize convenience and those who want to avoid surgery. Dermal fillers also tend to produce more precise, consistent results than facial fat transfer, eliminating the potential need for touch-ups. Dr. Gerth will help you review the pros and cons of each option before you proceed with treatment.
Schedule Your Fat Transfer Consultation
Fat transfer to the face is a fantastic standalone procedure for facial rejuvenation. It can also be used in conjunction with facelift or brow lift in order to maximize your youthful appearance. Fat grafting is also a great procedure that can be done to assist in other procedures throughout the body, such as breast augmentation, breast reconstruction, hand and foot rejuvenation, and scar revision. Dr. Gerth is happy to offer all of these procedures. In consultation, he can determine what the best treatment is for you. Contact our office to schedule your fat transfer consultation.