Breast augmentation is a popular procedure for women who are interested in changing the size and volume of their breasts. Whether you'd like to reverse age-related loss of breast volume, or you have naturally small breasts, this highly customizable procedure can be tailored to your cosmetic tastes. Learn more about how breast augmentation at our Miami Beach cosmetic surgery practice can help you achieve beautiful, balanced curves.
Looking to book your procedure in the Miami Beach area? Learn why you should choose a versatile surgeon like Dr. Gerth today!
Who Is a Good Candidate for Breast Augmentation?
The U.S. Food and Drug Administration (FDA) does not recommend breast augmentation for women under 18, because it is essential for a woman's breasts to have developed fully before undergoing this procedure. Even after going through puberty, many women find their breasts continue to grow and change until they are in their early 20s.
If you are over age 18, you can get saline implants, but you will need to wait until you are at least 22 to get silicone gel-filled implants. Here are other factors that make someone well-qualified for breast enhancement:
Being in good physical and mental health, including being a nonsmoker
Not currently pregnant or breastfeeding
Not having any health issues that may complicate the surgery
Feeling as if your breasts are undersized
Your breasts have lost volume after pregnancy, weight loss, or aging
Your breasts are asymmetrical
One or both of your breasts are underdeveloped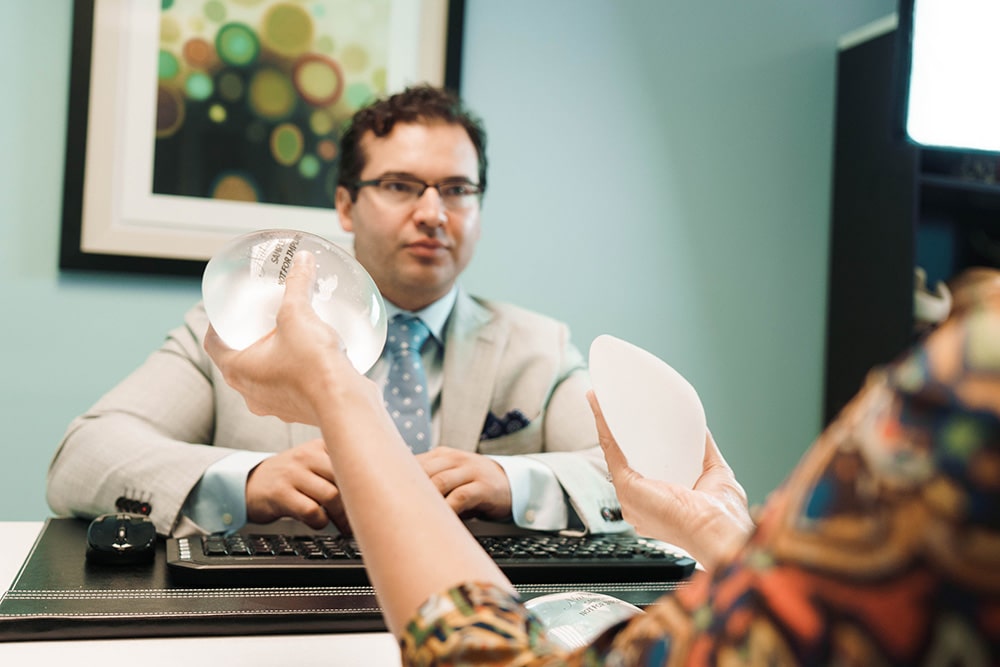 What to Know About Breast Augmentation Options
As you research breast enhancement, you may be feeling confused or overwhelmed by the sheer number of different options out there – from implant material to size and more. Getting breast implants is a highly personalized procedure, and you'll have several significant choices to make. Here's an overview to help you make the best decision regarding breast augmentation surgery.
Breast Augmentation in Miami Beach
If you're ready to learn more about breast enhancement, call our Miami Beach office today. Dr. David Gerth's extensive educational background makes him highly qualified to provide excellent breast augmentation results for women throughout South Florida.