Though advancing years come with great gains in wisdom, accomplishments, and experiences. However, some unwanted side effects accompany the physical aging process, including sagging skin on the face, jawline, and neck, lost facial volume and contour, and wrinkles and creases. If you're looking for the best treatment available to create comprehensive facial rejuvenation, visit Dr. David Gerth for facelifts in Miami Beach, FL.
Looking to book your procedure in the Miami Beach area? Learn why you should choose a versatile surgeon like Dr. Gerth today!
What Can You Do About Facial Aging?
Despite your best efforts to age gracefully, highly visible age-related changes are inevitable. A variety of factors affect your appearance over the years, including genetics, stress, sun damage, and smoking. Facial aging can also be caused by positive experiences as well, however, creating laugh and smile lines that are common around the eyes and mouth. Patients who want to look their best as the years progress choose facelift surgery to smooth deep lines and creases and refresh skin that looks droopy or sagging. 
During a facelift, Dr. David Gerth, our experienced cosmetic surgeon, will remove lax, excess skin and reposition sagging facial tissue to restore facial volume, as well asthe neck and jawline. Though a facelift cannot halt the aging process altogether, it will reverse some of the most noticeable effects of growing older, resulting in a refreshed and youthful appearance.
Are You a Candidate for a Facelift?
Many patients who seek facial cosmetic surgery share the following complaints. If these describe you as well, you may be qualified for a facelift:
Drooping skin on the face and neck that makes you feel self-conscious about your appearance
Wrinkles which have become too pronounced to hide with makeup
Loose skin around the neck, called a "turkey neck," that is difficult to disguise with scarves and high-necked shirts.
The appearance of overall facial aging, which can compromise patients' feelings of confidence
The best candidates for facelift surgery are people in good overall health who are looking for a long-lasting remedy for wrinkles, sagging skin, or other signs of facial aging. During a pre-surgical consultation, Dr. Gerth will evaluate the quality of your skin to determine its elasticity and how a facelift can create the desired changes. He will also discuss your goals and realistic expectations for your surgical outcome, helping you determine how to achieve even more satisfying results by combining your facelift with Botox® injections and additional non-surgical therapies.
What Can a Facelift Do for You?
For many people, visible signs of aging on the face or neck can have a wide-ranging effect, making you look markedly older than you are. Being insecure about the face you present to the world can affect all areas of your life, from your performance at work to the way you interact with new people you meet. A facelift can help you turn over a new leaf and learn to feel good about yourself again.
A facelift can address common concerns such as:
Facial Soft Tissue Sagging
Loss of Volume in Multiple Areas
Looking Constantly Unhappy, Tired, or Upset
Facial Soft Tissue Sagging
As your body's largest organ, your skin is responsible for protecting you from external damage. However, over the years, you may unknowingly expose your skin to factors that gradually compromise its structural integrity, leading to a loss in collagen and elastin – two proteins that make up your skin's internal support network. During facelift surgery, Dr. Gerth removes loose skin and tightens the remaining tissue, smoothing out long-established wrinkles creating improved youthfulness.
Loss of Volume in Multiple Areas
Looking Constantly Unhappy, Tired, or Upset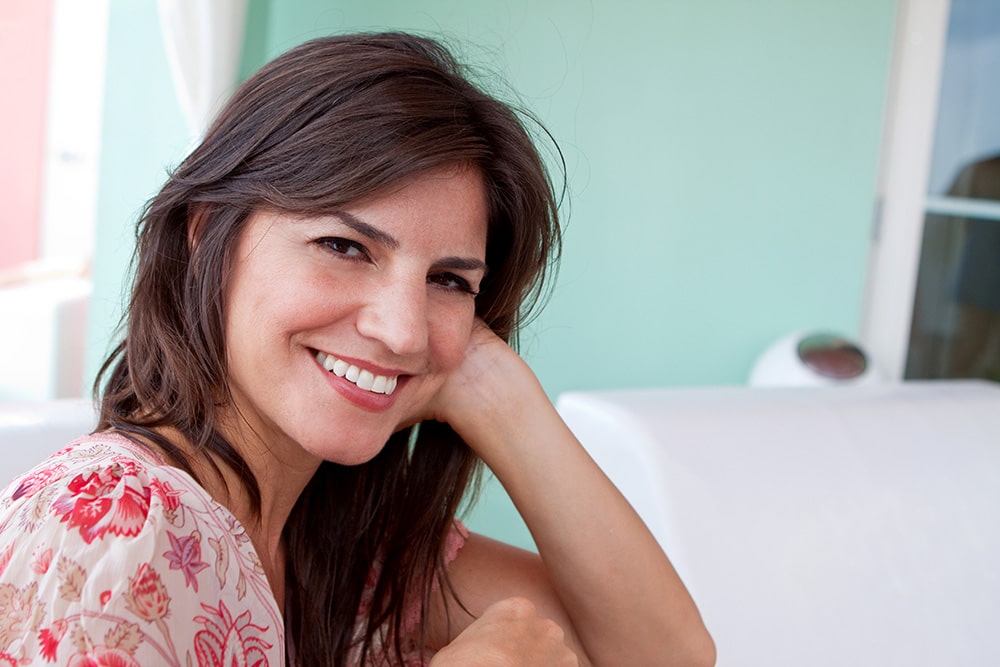 Here are answers to some of the most frequently asked patient questions about facelift surgery.
Miami Beach's Best Facelift Surgeon
Dr. David Gerth has studied extensively under some of the country's leading cosmetic surgery experts to hone his crafts as a facelift provider. Combining his advanced knowledge of facial anatomy with his eye for detail, Dr. Gerth can provide natural-looking facelift results for his South Florida patients. To learn more, contact our clinic today.