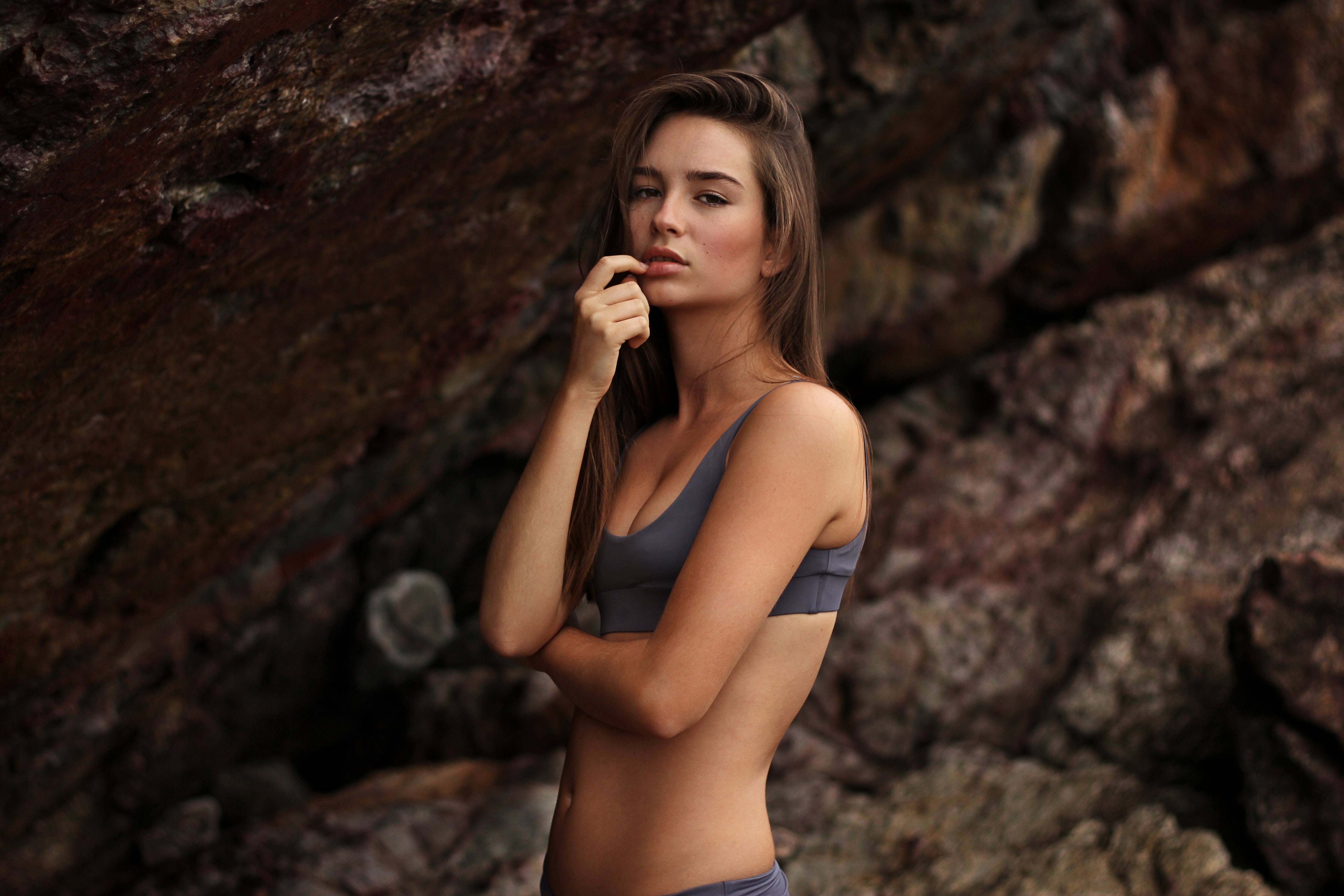 New breast implants can be a fantastic addition to your life. You could be at the end of your childbearing years and are now looking to restore your breasts to a more youthful size and shape. Other women may want to improve the look of their breasts following dramatic weight loss, such as with bariatric surgery.
You'll be able to look forward to your improved figure and bustline with minimal complications, a speedy recovery, a significant boost to your self-confidence, and, of course, a vast array of new clothing options!
As part of a larger commitment to your health, your breast augmentation can be a life-changing experience. Since it often accompanies starting an exercise program and a healthy nutrition plan, you might be wondering how weight loss may affect your implants. 
For the most predictable results, it is best to be at or near your ideal weight before your breast augmentation. At his Miami Beach clinic, Dr. David Gerth will answer all your questions on how weight loss could affect the outcome of your surgery.
Let's take a more in-depth look at what to expect if you are planning to lose weight.
Do Breasts Change Sizes When You Lose or Gain Weight?
Breasts change size throughout a woman's monthly cycle, along with pregnancy, medications, and hormones. In addition to these factors, losing or gaining weight also affects breast size and shape. 
The breasts themselves do not contain any muscle. Instead, they consist of two types of tissue. Most of this is fatty tissue, which gives the breast its size and shape, and the rest is glandular tissue, making up the mammary glands and ducts that produce breast milk. Since every woman is genetically unique, the proportions of these tissues vary widely. 
Women are finding that weight loss may enhance their results and make breasts look fuller. It's always a matter of preference, so be sure to discuss it with your surgeon for the best outcome. These factors emphasize why it's crucial to share your weight-loss goals with Dr. Gerth and to plan accordingly.
Will My Breast Implants Still Look Good After Weight Loss?
While weight loss does not affect breast implants, women with more fatty tissue in their breasts are more likely to see changes after gaining or losing weight. Those with large amounts of fatty tissue could lose as much as a cup size after a weight loss of 20 or more pounds. 
A small weight drop after breast augmentation will have little to no impact on the appearance of your breasts. On the other hand, if you lose a large amount of weight after surgery, your breasts with their new implants may begin to droop and may also lose some of their fullness. In cases such as this, Dr. Gerth may recommend revision surgery, depending on your situation.
Healthy weight loss under the supervision of a qualified plastic surgeon could further enhance your bust, making it appear larger and curvier.
What's more, if your implants are behind your mammary glands, as opposed to partially behind your pectoral chest muscles, the outline of the implants may show through your skin if you lose weight after your surgery. Keep this in mind as you look forward to being on the beach sporting your new physique in that sexy bikini you've had your eye on.
What If I'm Planning on Losing Weight Before My Breast Augmentation?
If you are planning to lose a significant amount of weight before your breast augmentation, it's essential to consider delaying the procedure, as substantial weight loss can skew the results and lead to a disproportionate appearance. 
It may be helpful to remember that women with a relatively small waist and thin frame will typically opt for smaller or moderately sized breast implants. Other women with a fuller figure and wide hips and shoulders will tend to choose larger breast implants.
Weight gain may also take a toll on your skin, causing a loss in elasticity. Being at your ideal weight before breast augmentation not only ensures lasting results from the surgery, but it will also protect your long-term health.
Stay active both before and after your breast augmentation. By maintaining your health and ideal weight, you'll have long-lasting and confidence-boosting results.
If you're ready to learn more about how losing weight might affect your breast enhancement, call our Miami Beach, FL, office today at (305) 493-8340. Dr. Gerth's extensive educational background makes him highly qualified to provide excellent breast augmentation results for women throughout South Florida.