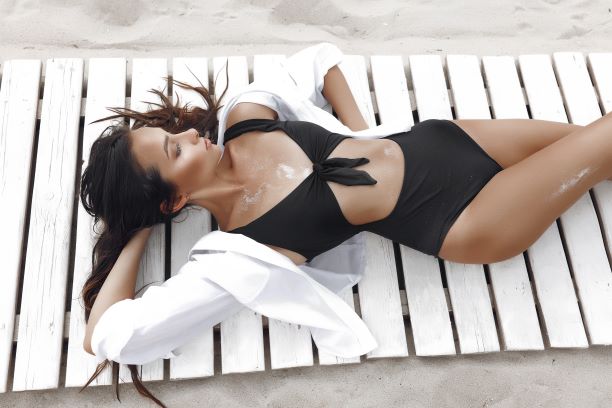 People with diet-resistant fat are often drawn to liposuction because it offers both permanent results and a fast recovery time. Still, as is the case with any surgical procedure, there are a number of factors patients should consider before scheduling a liposuction consultation. If you're hoping to use surgical fat removal to prepare for a big event this summer, you'll need to be familiar with the various stages of healing that occur after liposuction.
Liposuction Recovery: What to Expect
Most people who are interested in liposuction know that this procedure requires just seven to ten days of rest. However, it's important to understand that completing this initial healing period doesn't mean you're completely recovered. You probably won't experience much (if any) localized tenderness after the first week of recovery, but deep tissue healing is still very much underway at this stage. That's why most patients are instructed to wear a compression garment even after they return to work: Swelling, mild bruising, and other side effects are usually still evident one to two weeks after liposuction surgery.
Inflammation is a normal part of the healing process—it's how the body protects damaged tissue from further trauma—but for liposuction patients, it's often the most enduring and challenging aspect of recovery. Though the swelling that follows liposuction isn't painful, it can obscure your results by making the treated area look "puffy." The uneven drainage of fluid during healing, another common side-effect of liposuction recovery, may also make treated areas appear lumpy until swelling subsides.
Usually, post-lipo swelling goes away on its own after 3-4 weeks, revealing the lean, sculpted contours patients expect. In some cases, however, swelling can last for several months after surgery. This is more likely to happen if you're having a large area treated, like your back or abdomen.
Because it can take a while for swelling to completely subside, Dr. Gerth recommends booking liposuction at least one month in advance of any major events. Ideally, you should book your procedure three months before you plan to go on holiday, get married, or engage in any other summer activities where you want to look your absolute best.
3 Ways to Heal More Quickly After Liposuction
Though the healing process varies significantly between liposuction patients, there are several steps you can take to ensure you heal as quickly as possible:
Wear your compression garment as directed.
Don't remove your compression garment earlier than your surgeon advises, even if you feel better. This garment is designed to provide essential support for healing tissues, which limits swelling and encourages healing.
Optimize your lifestyle.
Eating a healthy diet and avoiding tobacco and alcohol use can greatly expedite the healing process. Tobacco smoke is a known risk factor for many surgical complications, including swelling and infection, because it reduces the amount of oxygen available in the blood. Alcohol, on the other hand, thins the blood, which can lead to more severe bruising and bleeding.
Ask your surgeon about the benefits of massage.
A specialized form of massage known as lymphatic drainage massage can sometimes alleviate swelling and reduce tissue unevenness after liposuction. Just be aware that this type of massage should only be performed by a knowledgeable professional: Never massage treated areas on your own, as rough massaging will worsen tissue trauma and swelling.
Learn More About Liposuction
Liposuction can help you achieve the beach body you've always wanted, but it takes the care of an experienced surgeon to achieve great results with minimal downtime. To learn more about liposuction, contact board-certified Miami plastic surgeon Dr. David Gerth to arrange a personal consultation.